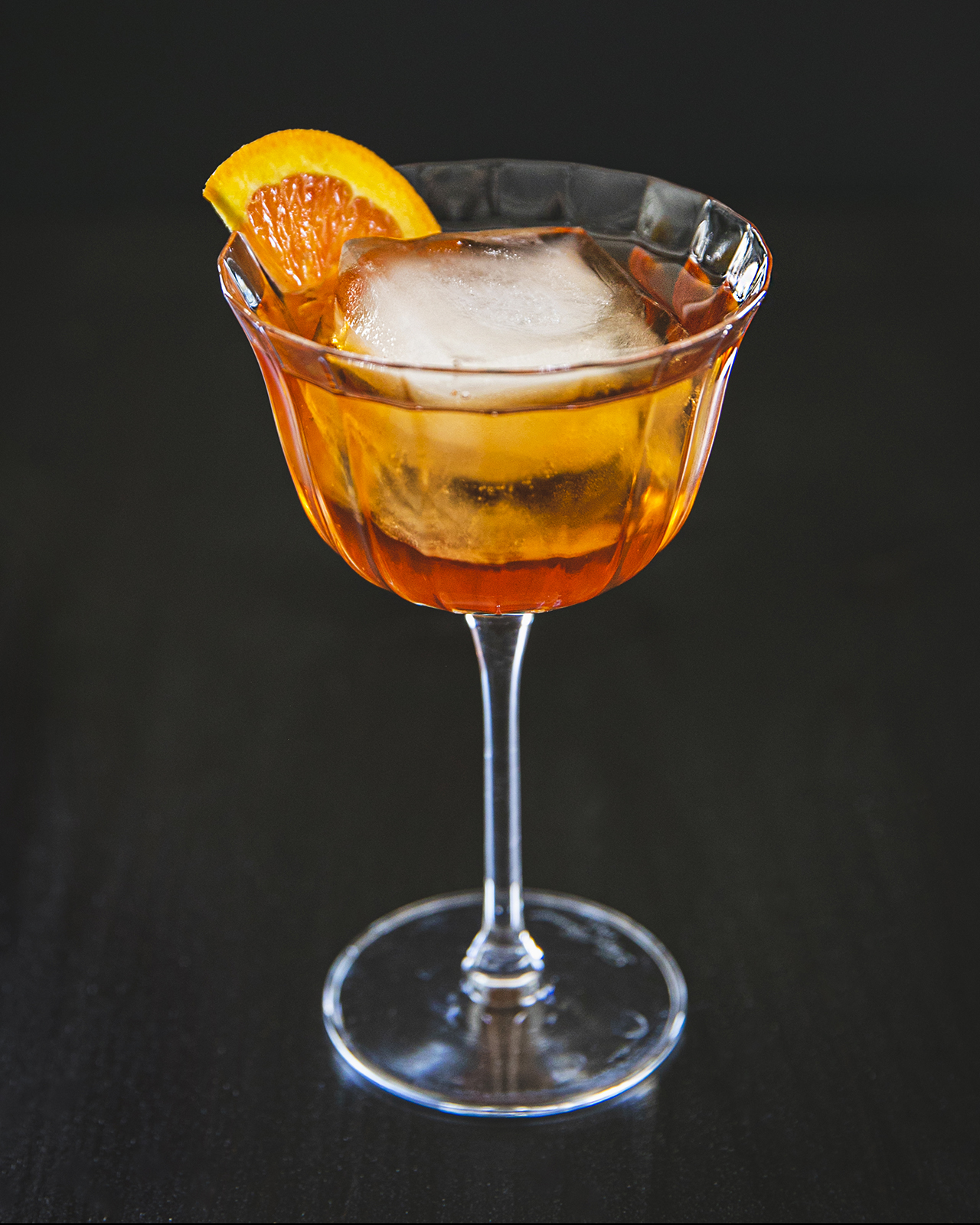 Nº03 Dark Rum – Aged 3 Years + Orange Électrique
M. Dion
A favourite of Stéphane Dion, co-founder of La Distillerie. The M. Dion cocktail reinvents the famous Manhattan. Our Nº03 rum replaces bourbon and there's no going back.
Directions
Combine all the ingredients in a mixing glass.
Stir with a spoon.
Pour carefully into a Marie-Antoinette champagne coupe.
Garnish the rim with an orange slice and serve immediately.
Santé!