string(14) "made_in_quebec"
Bitter Orange Liquor
Orange Électrique
G'sundheit!*
Lilian's mother used to prepare an orange liquor from the eau-de-vie distilled by her son. Her recipe, inspired by that of a family friend, was the family's aperitif of choice for years.
Our bitter orange liquor carries on this tradition. It is crafted from macerated oranges and distilled from several bitters: chicory, artichoke, blue verbena, cinchona bark, and gentian root, which comes directly from Lilian's native Alsace.
Our Rosemont Orange Électrique liquor offers bitter aromas, floral notes and a beautiful finish. Half as sweet as other liqueurs on the market, it is the perfect aperitif companion either served on its own over ice or in a cocktail. It is especially delicious as a spritz.
*Cheers! (in Alsatian)
Buy
Aromatics
Oranges, chicory, artichoke, blue verbena, cinchona bark, gentian root
23.5 % alc./vol. • 750 ml • 125 g/L of sugar
Keep refrigerated after opening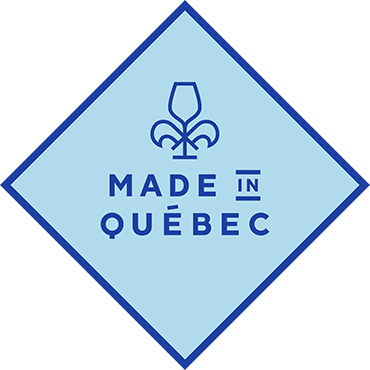 You may also love
Distiller's Favourites