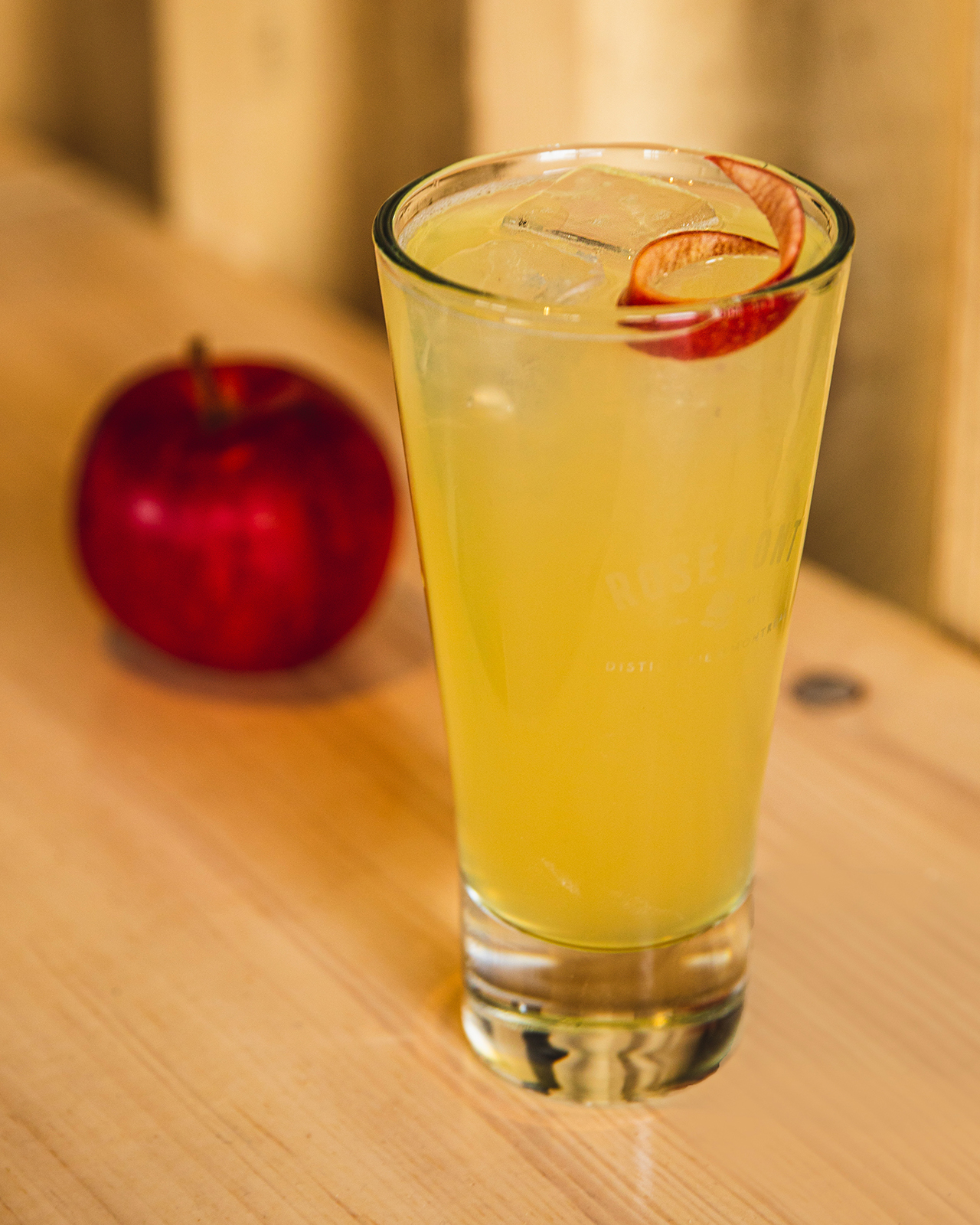 La Pomme
Oak Cider
Our La Pomme Apple Spirit, aged in oak barrels, is the star of this sparkling cocktail.It is delicious when served very cold and it'll have you longing for your next picnic in the countryside.
Ingredients
60 ml (2 oz) Rosemont La Pomme Apple Spirit
30 ml (1 oz) lemon juice
15 ml (½ oz) maple syrup
30 ml (1 oz) apple juice
45 ml (1½ oz) sparkling wine
Apple peel for garnish
A few ice cubes
1 shaker
1 highball glass
Directions
Combine all the ingredients except the sparkling wine in a shaker.
Shake vigorously for several seconds.
Add the sparkling wine.
Serve over ice in a highball glass garnished with an apple peel.
Cheers!