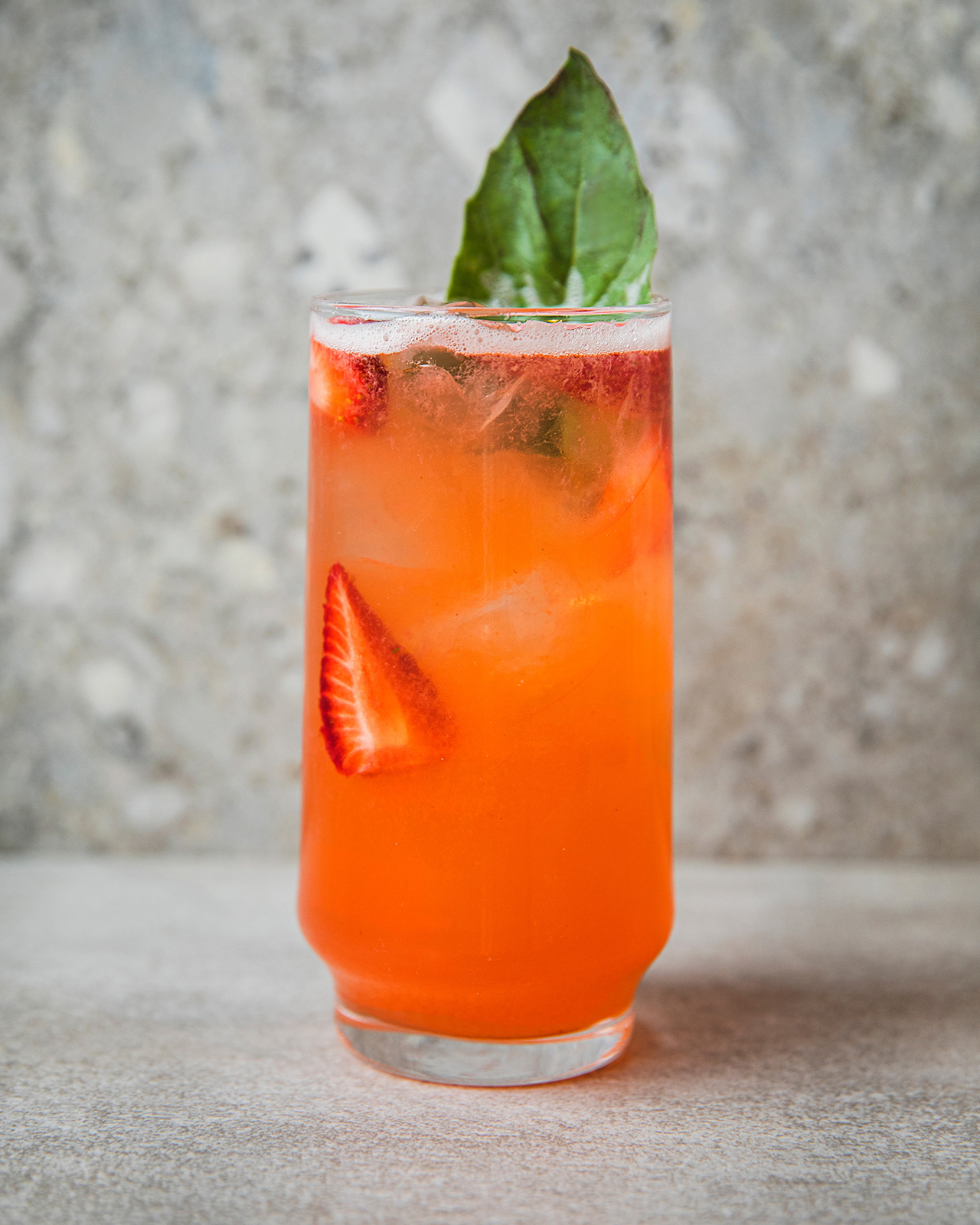 Gin Rose de Montréal
Pinky Swear
The bold blend of strawberries, basil and lime creates a super refreshing cocktail that will make you see life through rose-coloured glasses, every time.
Ingredients
60 ml (2 oz) Gin Rose de Montréal Pink Gin
15 ml (½ oz) maple syrup
30 ml (1 oz) lime juice
30 ml (1 oz) soda
3 strawberries
4 basil leaves
A few strawberries and basil for garnish
A few ice cubes
1 shaker
1 highball glass
Directions
Mash the strawberries and basil gently with a pestle.
Combine all the ingredients except the soda in a shaker.
Shake vigorously for several seconds.
Add the soda.
Pour into a highball glass filled with ice cubes.
Garnish with basil and a few strawberries.
Cheers!