string(13) "origin_quebec"
Cozy up at the cabin
Rosemont Laurentia Maple Spirit is crafted from the fermentation of Quebec maple syrup double distilled in our Charentais alembic still. The resulting heart is aged for three years in Quebec-made maple barrels, then enhanced with maple water.
The maple barrels are manufactured by the artisanal cooperage Les Fonds de Tonne in Saint-Antoine-sur-Richelieu and give the spirit its delicate colour.
Our Rosemont Laurentia Maple Spirit is distinctive with its complex flavours of butterscotch candy, maple, salted caramel and sap. Unlike cream liqueurs, which many palates find overly sweet, our eau-de-vie is soft and delicate, subtly revealing all the finesse of the maple.
Buy
43 % alc./vol. • 750 ml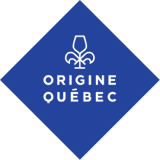 You may also love
Distiller's Favourites