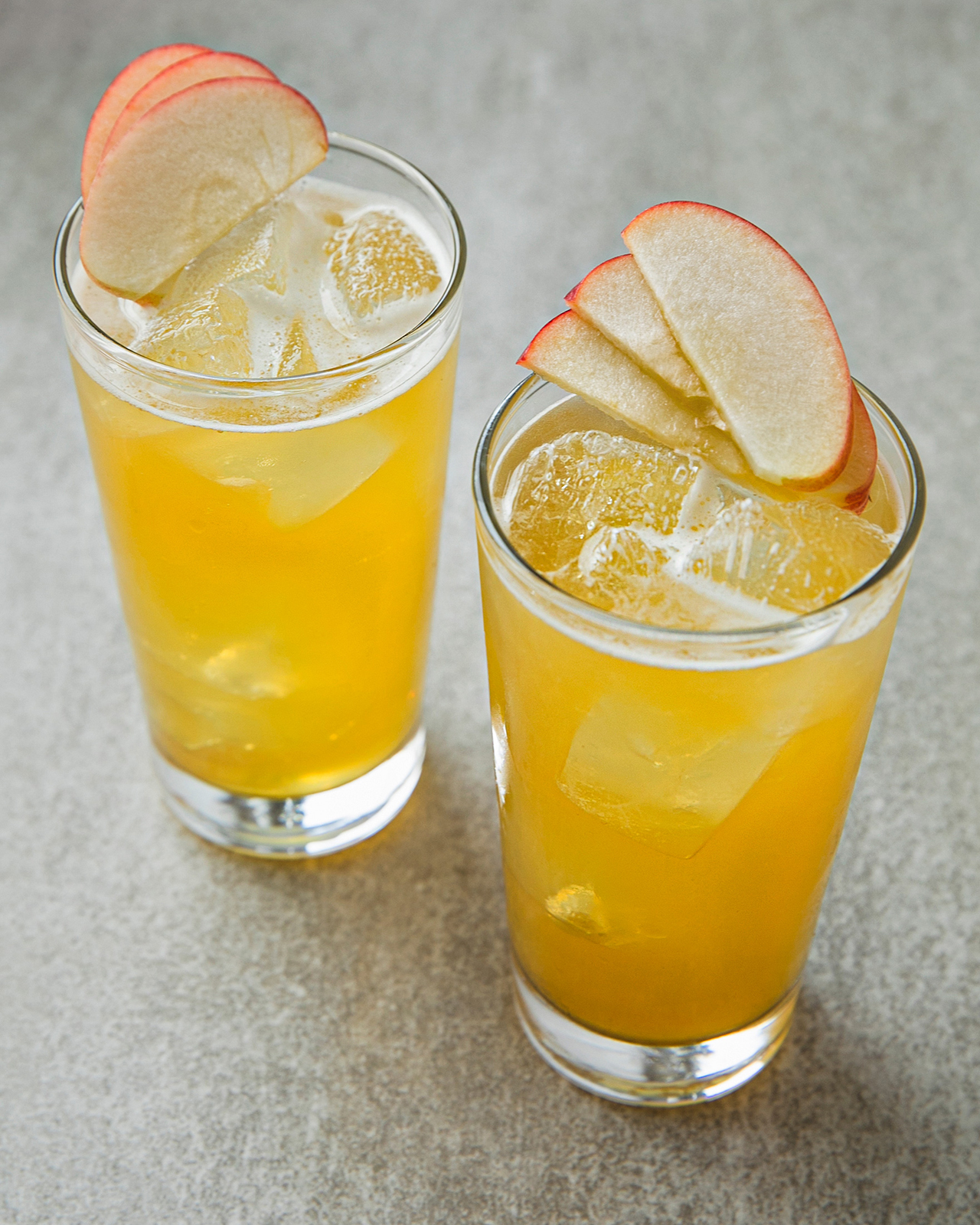 L'Après-Ski Spiced Rum
After Work
Nothing says end of the workday like a cocktail that's easy to prepare and easy to sip while relaxing with friends.
Ingredients
60 ml (2 oz) Rosemont L'Après-Ski Spiced Rum
15 ml (½ oz) maple syrup
30 ml (1 oz) lemon juice
45 ml (1½ oz) apple juice
1 apple slice for garnish
A few ice cubes
1 shaker
1 highball glass
Directions
Combine all the ingredients in a shaker.
Shake vigorously for several seconds.
Pour carefully into a highball glass filled with ice cubes.
Garnish the glass with a thin apple slice.
Relax!