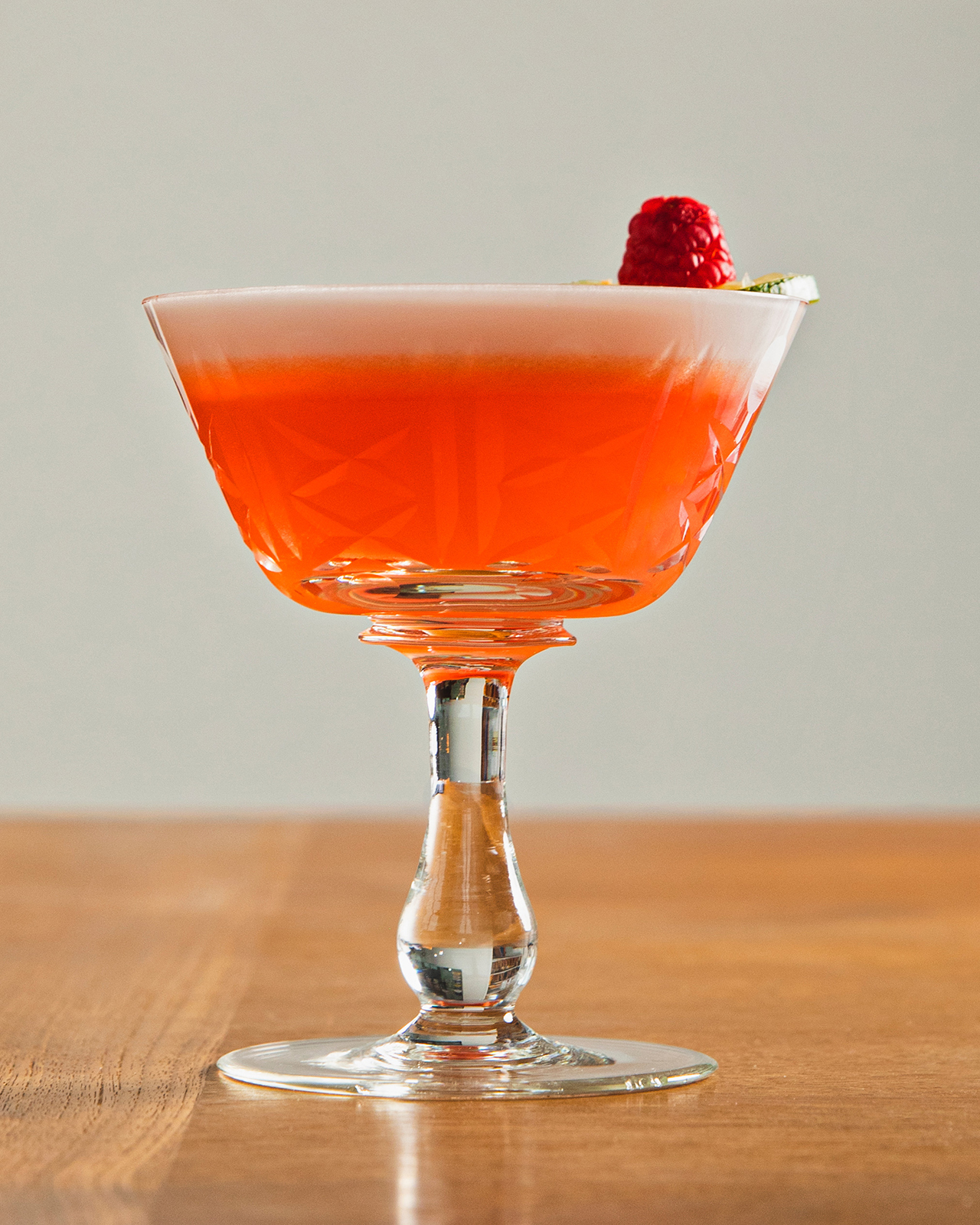 Gin Rose de Montréal
Club Rosemont
Meet our interpretation of the Clover Club, invented in Philadelphia at the end of the 19th century. This elegant and creamy cocktail can be enjoyed throughout the evening.
Ingredients
60 ml (2 oz) Rosemont Gin Rose Pink Gin
15 ml (½ oz) maple syrup
22,5 ml (¾ oz) lime juice
3 raspberries
30 ml (1 oz) egg white
1 slice of lime and a few raspberries for garnish
1 shaker
1 champagne coupe
Directions
Mash the raspberries gently with a pestle.
Combine all the ingredients in a shaker.
Shake vigorously for several seconds.
Pour into a coupe.
Garnish with a slice of lime and a few raspberries and serve immediately.
Cheers!