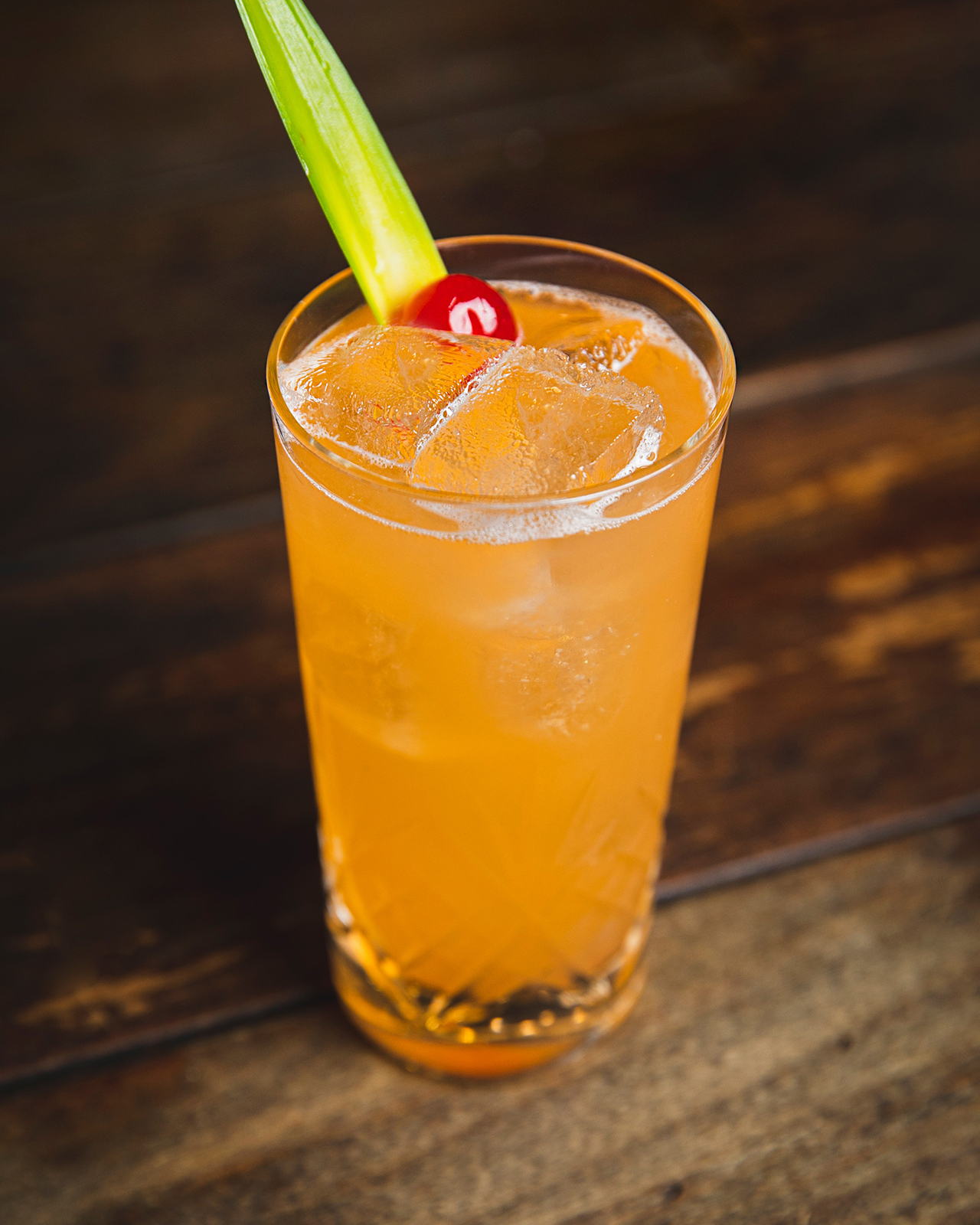 L'Après-Ski Spiced Rum + White Rum + Orange Électrique
Mai Tai
Invented in Oakland in 1944 by restaurateur Victor Bergeron, known as Trader Vic, this tiki classic puts our two rums in the spotlight. Sure to be a crowd favourite at your next parties!
Directions
Combine all the ingredients in a shaker.
Shake vigorously for several seconds.
Pour carefully into a highball glass.
Add a few ice cubes and garnish the glass with a pineapple leaf and a maraschino cherry.
"Mai tai Ro ae", "the best in the world". We're sure our Tahitian friend Victor Bergeron would have thought so after tasting this cocktail!