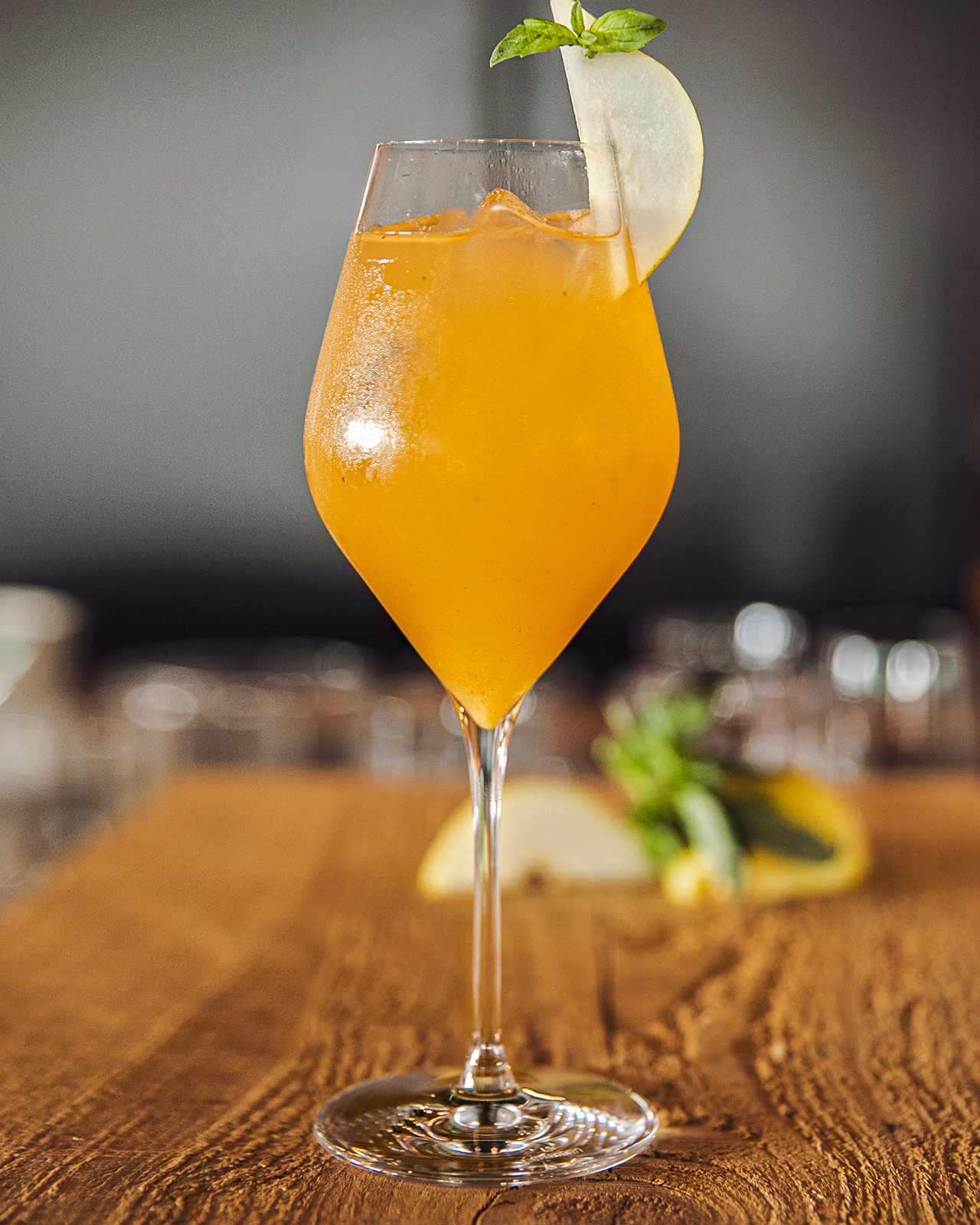 Orange Électrique + White Rum
Petite Douceur
This cocktail stops you in its tracks with its fresh flair and its superbly balanced blend of bitter, fruity, tangy and spicy flavours. Savour it year-round!
Directions
Mash the basil leaves gently with a pestle.
Combine all the ingredients in a shaker.
Shake vigorously for several seconds.
Pour into a wine glass.
Garnish the glass with a slice of pear and a few basil leaves.
Cheers!