string(14) "made_in_quebec"
Spice up your cocktails
Rum distillation is not new to Quebec. In 1769, settlers in New France were already importing molasses from the West Indies to make rum!
Distillerie de Montréal has been distilling molasses since 2016. Our Rosemont Spiced Rum is the only dark rum to be entirely made in Quebec. Crafted from green molasses and cane sugar, and double distilled in our Charentais alembic still, our rum is spiced and aged in white oak barrels. We add a homemade caramel sauce made from brown sugar and an infusion of natural spices. Its beautiful pink colour comes from the infusion of Quebec cranberries.
Balanced and gourmet, our dark rum achieves a perfect harmony between the acidity of the cranberries, the sweetness of the caramel and a delicate licorice finish enhanced with a spicy hint of bird's eye chili.
Fine, complex and round on the palate, our dark rum makes an excellent base for your cocktails and is a must-have in your bar collection to spice up your evenings.
Buy
Aromatics
Green blackstrap molasses, cane sugar, cranberries, white and green Kampot pepper, bird's eye chili, cardamom, rhubarb, fennel, sumac
40 % alc./vol. • 750 ml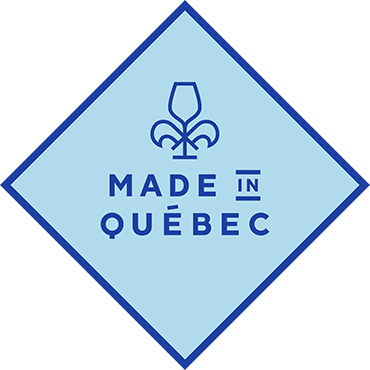 You may also love
Distiller's Favourites