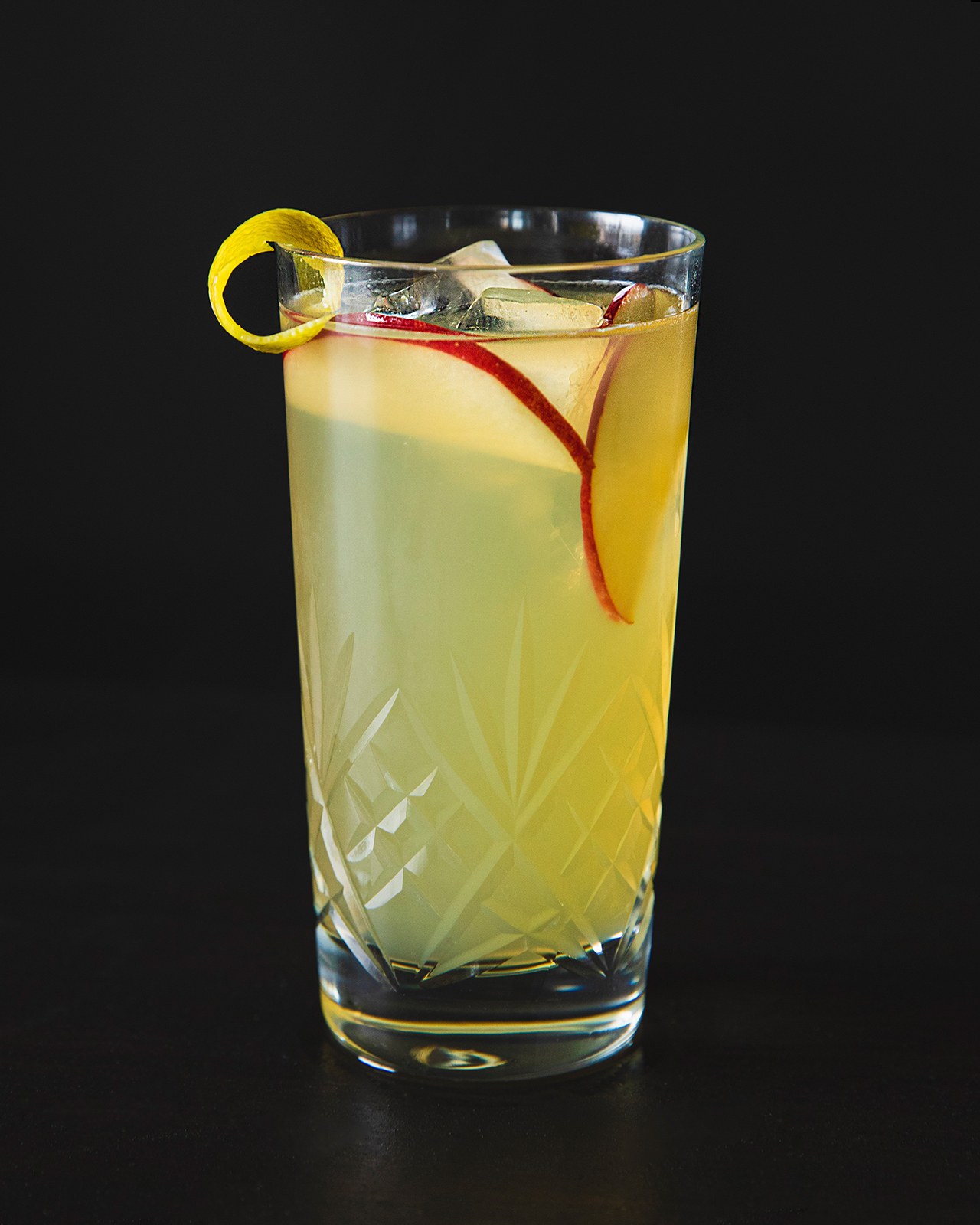 La Pomme Blanche Marie-Jo + L'Après-Ski Spiced Rum
Mari-Jo
A felicitous blend between our La Pomme Blanche Marie-Jo Apple Spirit and our L'Après-Ski Spiced Rum! This gourmet cocktail will impress your guests as an aperitif or a digestif.
Directions
Combine all the ingredients except the sparkling wine in a shaker.
Shake vigorously for several seconds.
Add the soda.
Pour carefully into a highball glass filled with ice cubes.
Garnish the glass with a thin apple slice.
Savour!