string(13) "origin_quebec"
The apple of your eye
Fruit spirits have fascinated our distiller for ages. They are a family heirloom that he is passionate about preserving and sharing.
Rosemont La Pomme Apple Spirit is distilled from Quebec apple juice with yeasts traditionally used by Lilian's family. The must is double distilled in our Charentais alembic still, aged for six months in Hungarian and French oak barrels and then aged. The final touch? A hint of homemade caramel sauce made from maple sugar, and voilà!
Our Rosemont La Pomme apple spirit achieves a delightful balance between the lively and tangy freshness of the apple and the sweetness of our caramel.
Buy
Aromatics
Apple juice, maple sugar caramel
42.8 % alc./vol. • 750 ml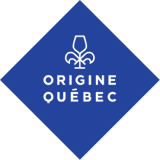 You may also love
Distiller's Favourites